In January 2020, the Snowy Valleys region was hit by bushfires, and as a result, some of Snowy Valleys Beverage Trail operators, including Tumbarumba wine makers and vignerons, are temporarily closed.
---
There's nothing more important than great, fresh, regional produce. Here in the Snowy Valleys, our COOL, CRISP CLIMATE allows us to create premium wines, beers, ciders, and liqueurs.
---
Harnessing the fresh local ingredients of Tumut and surrounds, Tumut River Brewing Co makes award winning, flavour packed beers to suit all tastebuds. Located in the place of their humble beginnings, the old tyre service where the co-owners once worked, the venue now seats 200 people and boasts pizza and bar snacks to rival the best. With 24 taps, 18 of which rotate constantly, you're sure to find the brew for you.
---
Pretty Parrot Distilling crafts small batch spirits and liqueurs. With a tasting room established at the Oriental Hotel in Tumut you can try the range of Bathtub Gins, Australian Native Liqueurs and Fruit Liqueurs. They are distilled, bottled and labelled by hand and feature the true colours of the botanicals used to develop their unique and refreshing flavours.
---
---
Crafty cider is a small family run business that operates a Cellar Door in the beautiful Kunama Valley near Batlow. Growing mostly English and French variety Cider apples to create a very traditional style drink. Every year our blend is a little bit different than the last, making Crafty Cider all that more interesting. While you're here see the large array of animals at SMART Animal Sanctuary.
---
Wilgro Orchards sell our produce direct to customers at our roadside stall. We have varieties of apples, cherries, berries, nuts, dried fruit, juice, jams, ice cream, and vinegars as well as coffee and eats. We grow the fruit and make ciders at our orchard which are available for tastings and sales from our Cellar Door while appreciating the breathtaking orchard views.
---
---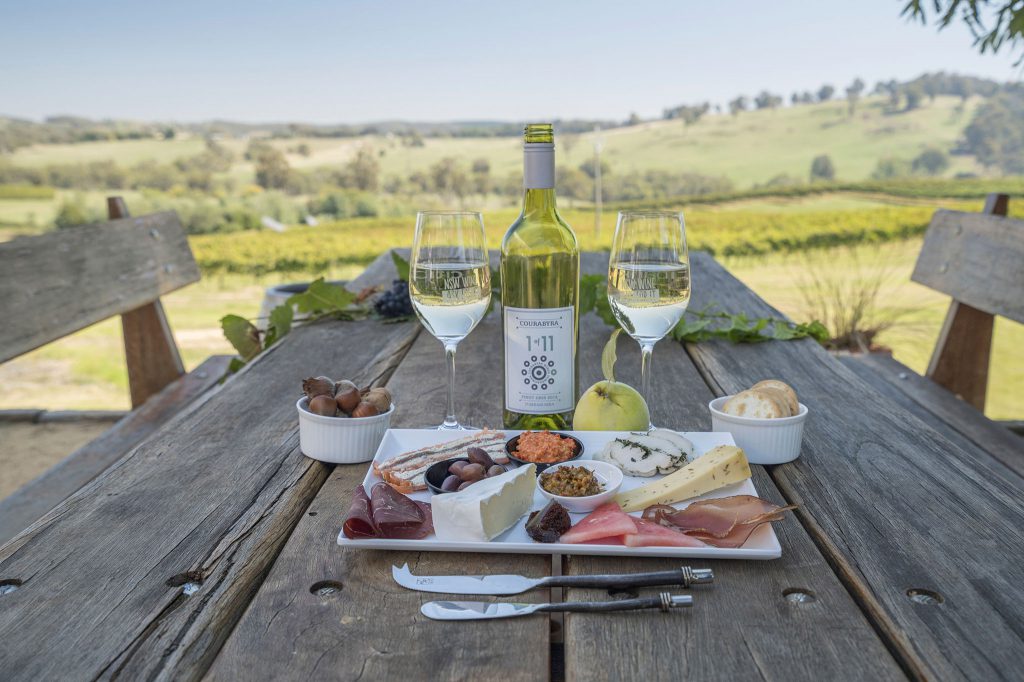 Courabyra Wines is an award winning Cellar Door and Restaurant proudly featuring local regional produce. The menu changes with the season, allowing guests to dine on the best produce of the region. Home to the winner of Australia's best sparkling, come and try premium estate-grown cold-climate wines and dine on the deck overlooking the stunning vineyard and mountains.
---
CLOSED due to bushfire damage
Tumbarumba's only winery, and what makes it even better are the spectacular views. Meet the winemaker and see how the wines are made at the cellars. Taste some of the developing wines straight from the barrel! Enjoy the cellar door for cool-climate wine tastings and sales.
---
CLOSED due to bushfire damage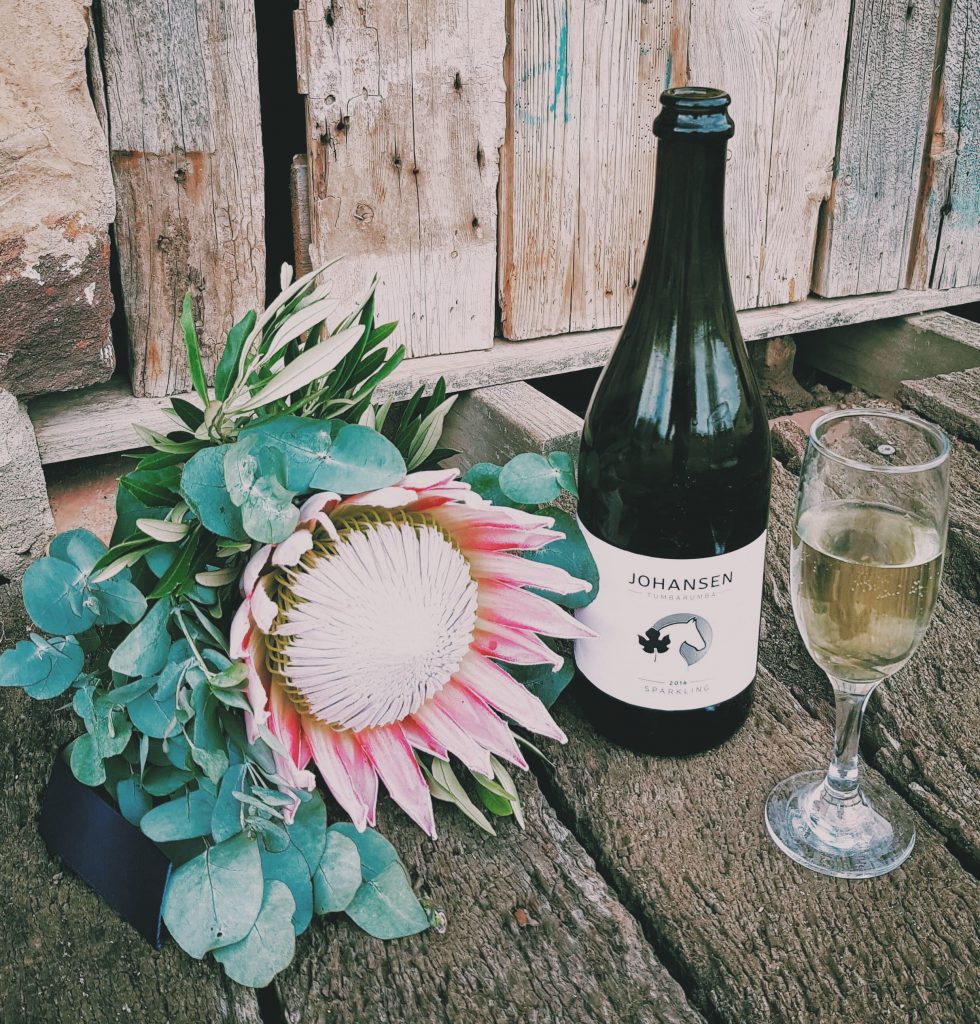 Johansen Wines is a family owned vineyard and cellar door in Tumbarumba.
Showcasing a range of premium cool climate wines to delight your tastebuds, made from grapes that have been handpicked from their vineyard, they have created elegant wines that show true varietal and regional expression. Rob and Heather Johansen planted the vineyard over 25 years ago, now their daughter Helle and her husband Tom have joined the team to expand the passion of viticulture and wine.
---
Currently open by appointment only
Allegiance Wines vineyard and cellar door produces world class cool climate chardonnay and pinot grigio. Featuring a beautifully landscaped lawn and boardwalk skirting a picturesque dam which captures the magnificence of the Mannus Valley & the Snowy Mountains beyond.
---
Find out more about the premium cool-climate wines of the Tumbarumba Wine Region, from the Tumbarumba Vignerons Association.