Always in Season here in the Snowy Valleys.
The crispness of an alpine apple. The subtle notes of a cold climate wine, grapes grown with utmost care. The cellar doors staffed by vignerons – the opportunity to meet the growers of fruit destined for some of Australia's best wines. The ciders crafted with love, and breweries built by the dream of best friends. The unmatched beauty of a farm-to-table dinner under the stars. The farmgate stores nestled on the edge of the orchard, just off the road, open when the fruit is ripe. The markets where the season dictates the availability of goods, ensuring that only the freshest produce is available. These are experiences that can't be mass-produced. They can only be enjoyed in small batches, on nature's schedule, but that's what makes them great.
Top Picks
Up winding climbs, down sharp descents. The joy of cycling quiet roads and mountain trails. Living in the moment between the dropped line and the bite. When the water is still and the wind is quiet. Wandering – climbing mountains, and exploring valleys. Finding the freedom between moments. Crisp mountain apples. Cool climate wines. Farm to table dinners. The Snowy Valleys – Find out what's in season.
With under two dozen locals, their town is one of the most serene places you'll come across but it could have been very different. If just three politicians had voted…
Situated in the heart of Tumbarumba, the Tumbarumba Motel and Elms Restaurant is surrounded by three hectares of gardens. The motel is very quiet, all rooms have queen beds, and…
Mouats Farm Shop offers you farm fresh produce such as cherries, apples and other fruits in season, plus fresh free range eggs, home made jams and more. Located four kilometres…
Something Different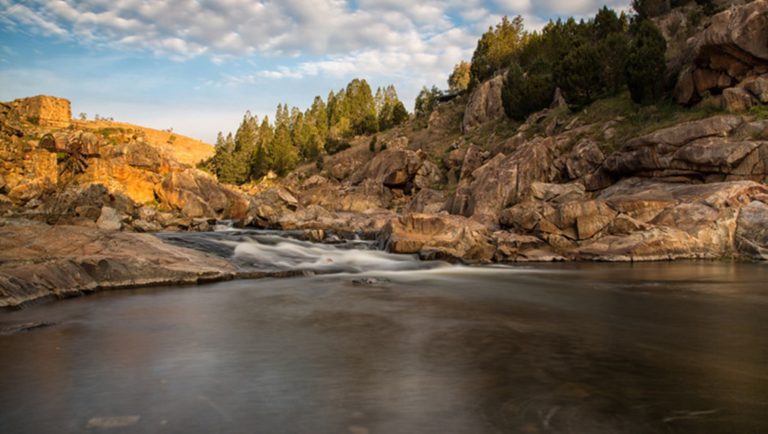 The Adelong Falls walk from the town centre begins at the Adelong Alive Museum on the main street, leading to Travers Street and from there follows along the stunning Adelong…