Visit the Snowy Valleys – and find out what's in season.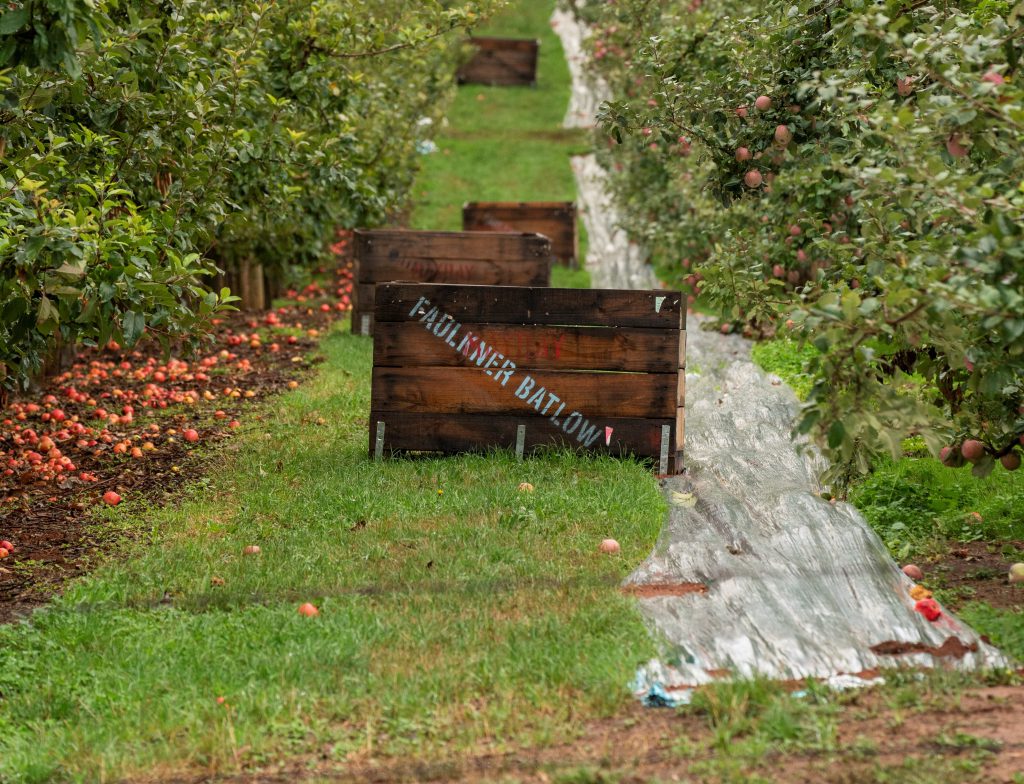 The crispness of an alpine apple.  The subtle notes of a cold climate wine, grapes grown with utmost care. The cellar doors staffed by vignerons – the opportunity to meet the growers of fruit destined for some of Australia's best wines. The ciders crafted with love, and breweries built by the dream of best friends. The unmatched beauty of a farm-to-table dinner under the stars. The farmgate stores nestled on the edge of the orchard, just off the road, open when the fruit is ripe. The markets where the season dictates the availability of goods, ensuring that only the freshest produce is available. These are experiences that can't be mass-produced. They can only be enjoyed in small batches, on nature's schedule, but that's what makes them great.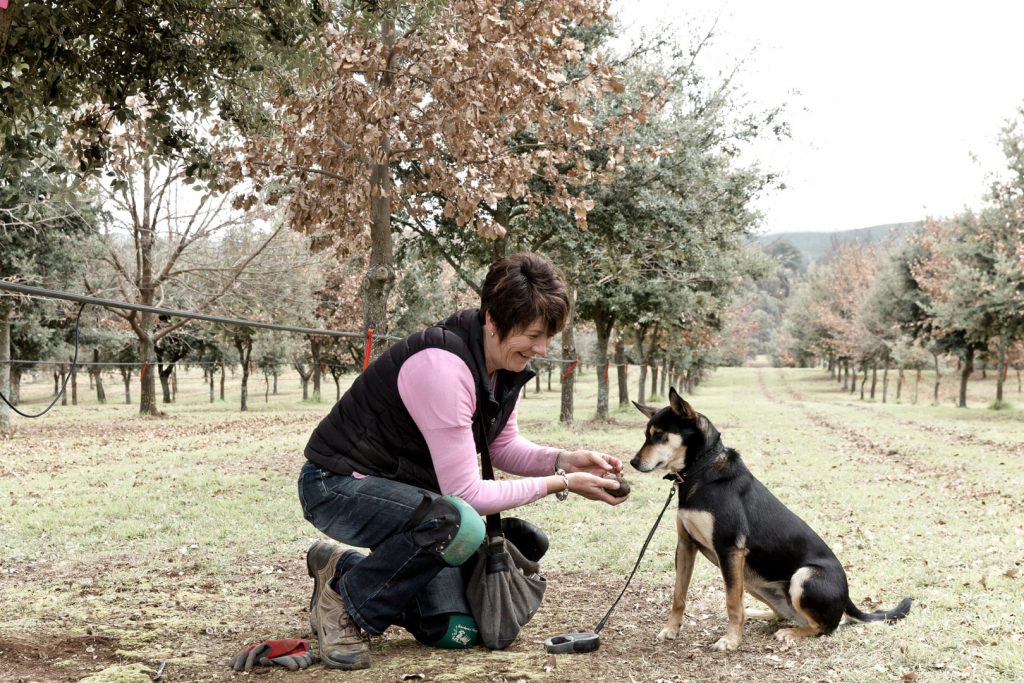 Chestnuts, blueberries, olive oil, raspberries, honey, beef, lamb, and, of course, apples are produced in and around the towns of the Snowy Valleys. Truffles, the rare and highly prized fungi, flourish in the cool climates of Tumbarumba and Batlow. They match perfectly with Tumbarumba's premium sparkling wine, and can be found in restaurant dishes across the region when in season. Truffle seeking dogs sniff out the mature truffles from late June to early August. On occasion, truffle hunts are open to the public, and for some visitors, these events are one of the highlights of the cold winter.
Tumbarumba also has its own craft distillery at Ladbroken Distilling Co. They take great pride in handcrafting a range of uniquely Australian spirits using locally grown produce. Their tasting room located by the picturesque Tumbarumba Creek offers a range of experiences including tastings, tours and workshops. 
Local at Learmont's in Tumut is the local growers'/makers' cooperative in Tumut. It is a must-see if you are in town and provides an opportunity to buy the freshest local produce direct from the farmer. Roadside stalls also offer in-season produce across the Snowy Valleys, the most well-know of which are Wilgro Orchards and Mouat's Farm, both north of Batlow on the road between Tumut and Tumbarumba. Wilgro also offers light meals and coffee so you can sit back and take in the stunning views while you enjoy some fresh local food.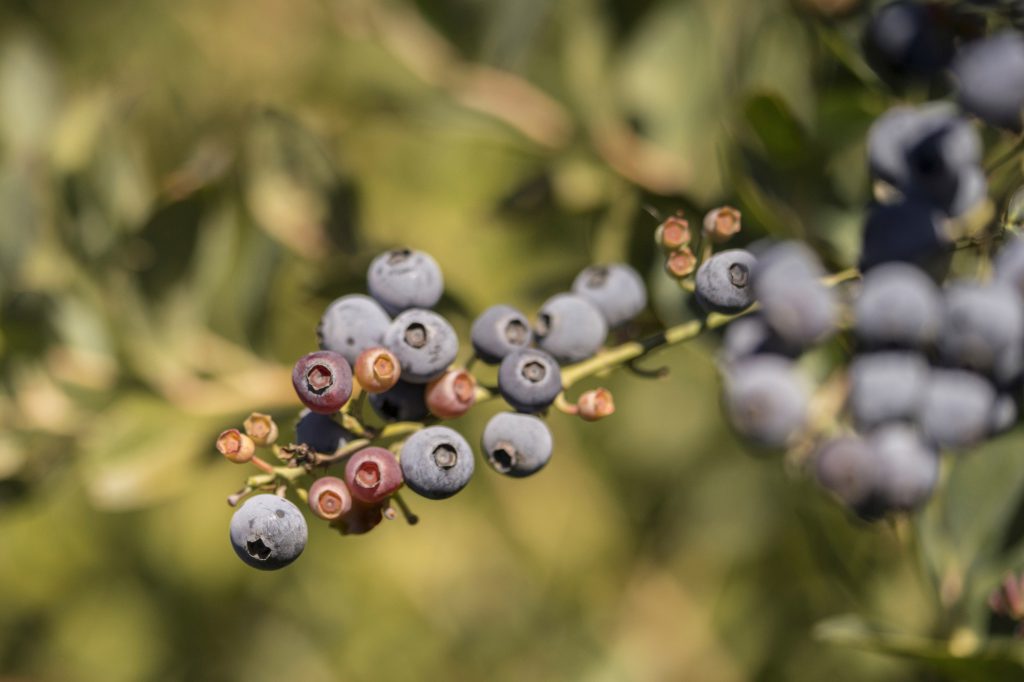 Restaurants and cafes across the region showcase our delicious local produce in their carefully prepared dishes. Some of the highlights include Nimbo Fork, near Tumut, who recently won the Australian Good Food Guide Reader's Choice Award – Modern Australian for the Snowy Mountains region. In Tumut, excellent coffee, healthy breakfasts, treats and lunches await at the Coffee Pedaler, in the main street. Dine inside, alfresco, or grab a take away and picnic in the park. Kat's Whiskers Café also offers great coffee with gluten free and paleo options on their menu. Healthy delicious treats are also available from Simply Wholesome.
Also in Tumut is the Riverside Cafe (located next to the Turf Club), which offers delicious meals as well as gorgeous views and serenity of the Tumut River. It's a great place to rest and revitalise yourself after strolling or riding the Tumut River Walk. Back in town, the Coach House Kitchen is another great option- a BYO 'noshery' featuring local, seasonal produce with a serene courtyard setting.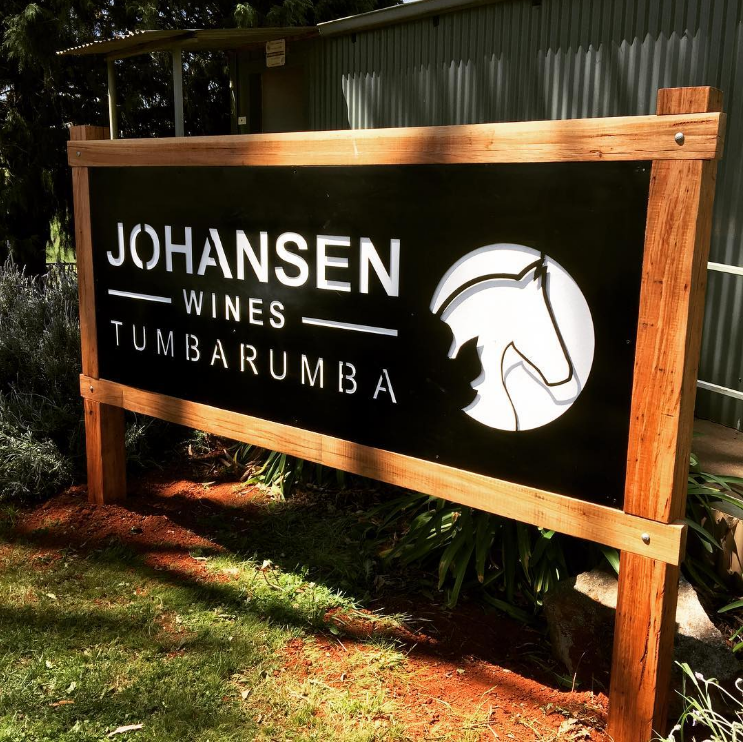 Courabyra Wines, near Tumbarumba, is celebrating their success after winning the Australian Good Food Guide Reader's Choice Award – Café for the Snowy Mountains region. Open for lunch and afternoon tea Thursday to Monday, with bookings highly recommended, you'll find amazing food with views to match. While you're here, make sure you taste their award-winning wines.
Nest Cinema Café Books in Tumbarumba offers an experience like no other. Not only will you find delicious wholesome food, and great coffee, but the opportunity to view new release movies in a boutique cinema with comfy recliner chairs, and experience amazing musical artists in an intimate setting. Here you'll find a monthly produce and handmade market, as well as local produce at the cafe. A range of special events are hosted throughout the year including the "Feast with a Farmer – Fireside Dinner Series".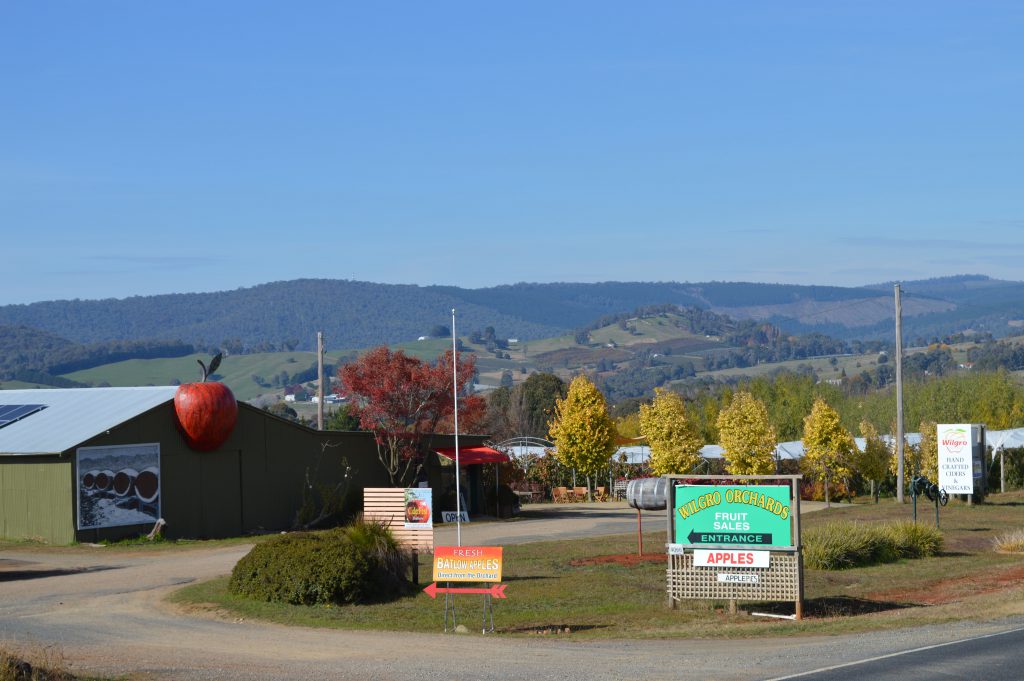 Follow the Snowy Valleys beverage trail from Tumut to Tumbarumba, via Batlow, to experience Pretty Parrot's gins and liqueurs, the craft beers of Tumut River Brewing Co, the ciders of Wilgro Orchards or Crafty Cider, and the premium cool-climate wines of Courabyra Wines, Johansen Wines, Obsession Wines, Mount Tumbarumba (On the Fly) and Allegiance Wines. You might want to plan this over an entire weekend to enjoy it fully, and make sure you arrange a designated driver, or a book a tour with Tumbarumba Touring Co. or Our Snowy Tours.