We are welcoming visitors back to the Snowy Valleys, but remind everyone that social distancing measures remain in place, and to practice good hand hygiene. Visitors are encouraged to book in advance to avoid disappointment. Please also be aware that some attractions and businesses may be operating under changed conditions or have different operating hours to normal.
Please follow the latest health advice by maintaining physical distancing, practicing good hygiene and staying home if unwell. For the latest information about restrictions and health advice specific to NSW, please refer to NSW.gov.au/COVID-19. If you live in or have recently visited a Covid-19 hotspot area, please do not travel to the Snowy Valleys.
Follow us for updates
Visit our Instagram for inspiration for your holiday in the Snowy Valleys, or follow our Facebook page for updates.
---
CAMPING
Blowering Dam, is a popular camping, fishing and boating spot.
The area above the high water mark on the eastern side of the dam is managed by NSW National Parks and Wildlife Service – visitors can camp in National Parks campsites if they book.
On the western side (the Batlow side), the area above the high water mark is managed by Forestry Corporation. Camping is not currently permitted on the western foreshore of Blowering Dam due to extensive bushfire damage. Please click here for a map of closed areas in Bago State Forest.
Please note that WaterNSW have advised that Recreation Areas at WaterNSW dams will be closed on ALL Total Fire Ban days. Closures will be communicated to visitors via the WaterNSW website https://www.waternsw.com.au/supply/visit/blowering-dam and Facebook page. For further information on Blowering Dam please visit the WaterNSW website.
National Parks
We know that many people visit the Snowy Valleys to enjoy Kosciuszko National Park. The National Park was badly damaged in the Black Summer bushfires, and some areas remain closed. Please visit www.nationalparks.nsw.gov.au/visit-a-park/parks/kosciuszko-national-park/local-alerts for the latest updates, including information on COVID-19 restrictions in National Parks. Please note that there are changes to the way that some areas operate due to COVID-19 restrictions.
NSW State Forests
Camping areas in NSW State forests are reopened to visitors from 1 June 2020. Forestry Corporation provides up to date information via their website and Facebook page www.facebook.com/VisitNSWForests.
Please be aware that some State Forests in the Snowy Valleys were damaged in the Black Summer bushfires. Visitors are asked to pay attention to all signage in State Forests, especially those restricting public access – they are there for your safety.
Please note that the Sugar Pine Walk, Bago State Forest, was devastated by the bushfires in early January. It is fenced off, and cannot be accessed. Please do not try to enter this area – it is not safe for visitors.
COVID-19 Safety
Snowy Valleys Council is working closely with The Office of Local Government and NSW Health to help prevent the further spread of the COVID-19. For the latest advice from NSW Government about what you can and can't do under current restrictions, click here.
For information on how to protect yourself and others against COVID-19, please follow Australian Health expert advice and for the latest health information go to www.health.gov.au.
Visitor Centres
The following Visitors Centres in the Snowy Valleys have reopened:
Tumut Region Visitor Centre

Open 7 days a week, 9am to 5pm
Closed Christmas Day
02 6947 7025

Tumbarumba Visitor Information Centre

Open Monday to Thursday 9:30am – 1pm
Open Friday to Sunday 9:30am – 3pm
02 6948 3333

Khancoban Visitor Centre

Open 7 days a week, 9am to 5pm
Closed from 12:30 to 1pm for lunch
Closed Christmas Day
02 6070 8400
Supporting Local Businesses
You may already be aware that, in January 2020, parts of the Snowy Valleys were hit by bushfires. Since then, the area has been in recovery and rebuilding mode, with the added challenges of the COVID-19 crisis. The growers, makers, brewers, bakers and baristas of the Snowy Valleys are ready to welcome you from 1st June. The Snowy Valleys encourages you to visit our farmers, shops, cellar doors, cideries and craft brewery with your #EmptyEsky. Our cafes, pubs and restaurants also welcome your visit.
If you can't make it here in person, you can support many of our local producers, makers and retailers online. Some of these businesses have been badly fire affected, and greatly appreciate your support of their online stores:
Or ask for these at your local bottle shop:
Once you arrive in the Snowy Valleys, we recommend the Snowy Valleys Beverage Trail (being aware that some cellar doors remain closed), but ensure you have a designated driver.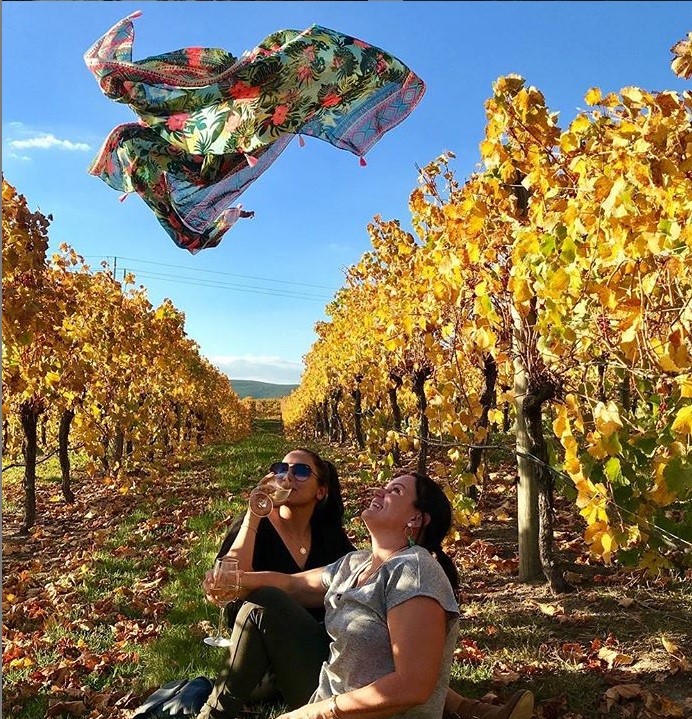 ---
Driving Safety, and Road Closures
Roads throughout regional NSW have holiday traffic of caravans, campers and boats, as well as drivers and motorcyclists enjoying scenic drives. Bushfire clean-up is on-going in areas damaged by the Black Summer fires; B-double freighters and logging trucks also operate throughout the Snowy Valleys. We ask you to be patient, and drive to conditions. Take regular breaks, even if you don't feel tired. We love having you here, and want to make sure you stay safe on our roads.
All 2WD vehicles need to carry snow chains between 1 June and 11 October on the following roads:
Kosciuszko Road from the park boundary at Thredbo River.
Alpine Way between Thredbo and Tom Groggin.
Island Bend/Guthega Road for its full length.
Snow chains are also recommended on Alpine Way between Jindabyne and Thredbo, and on Snowy Mountains Highway.
Many NSW National Park campgrounds, accommodation and visitor centres have reopened but important changes are in place to keep visitors safe. All camping in NSW National Parks requires a booking. Check park alerts and visit COVID-19 updates for more information before visiting any National Park.
Yarrangobilly Caves has reopened for self-guided walks, access to the thermal pool, the Yarrangobilly Caves Visitor Centre is open, and some caves. Tours (including self-guided tours) must be pre-booked. It is a good idea to bring a jacket, as the average temperature inside the caves is 10C.
Jillabenan Cave

Guided tours only. Bookings essential.
One of only 4 wheelchair-accessible caves in Australia
Ideal for young families and older visitors.
Tours run most days. Dates and times are displayed when making an online booking. No tours Friday 25 December 2020.
Book online here or call 1300 072 757

South Glory Cave

Self-guided tours only. Bookings essential.
Suitable for all ages. Moderate fitness required.
Available 9.30am to 4pm daily. The tour takes 45 mins. No tours on Friday 25 December 2020.
Book online here or call 1300 072 757.
Yarrangobilly Caves thermal pool, fed by a natural spring, is a magical swimming spot. The walk back to the carpark from Yarrangobilly Thermal Pool can be off-putting for some, however there is an alternative route via the Yarrangobilly River Walk Loop that is longer, but not as challenging.
For those with mobility issues, contact the Yarrangobilly Visitors Centre on 02 6454 9597 to discuss arranging transport in their wheelchair-friendly mini bus from the carpark to the Thermal Pool.
Click here for details of current alerts for Kosciuszko National Park, and here for FAQs.
We remind visitors to be conscious of their safety in alpine areas. NSW National Parks has some great tips for Alpine Safety on their website including filling in a Trip Intention Form, and carrying a Personal Locator Beacon (available from Visitors Centres in Tumut and Jindabyne) if intending back country travel.
Snow chains can be hired from Go Play Outside Talbingo, and caravan parks and service stations in Talbingo and Khancoban.
For safety tips on driving in snow visit: www.nationalparks.nsw.gov.au/safety/alpine-safety/snow-driving