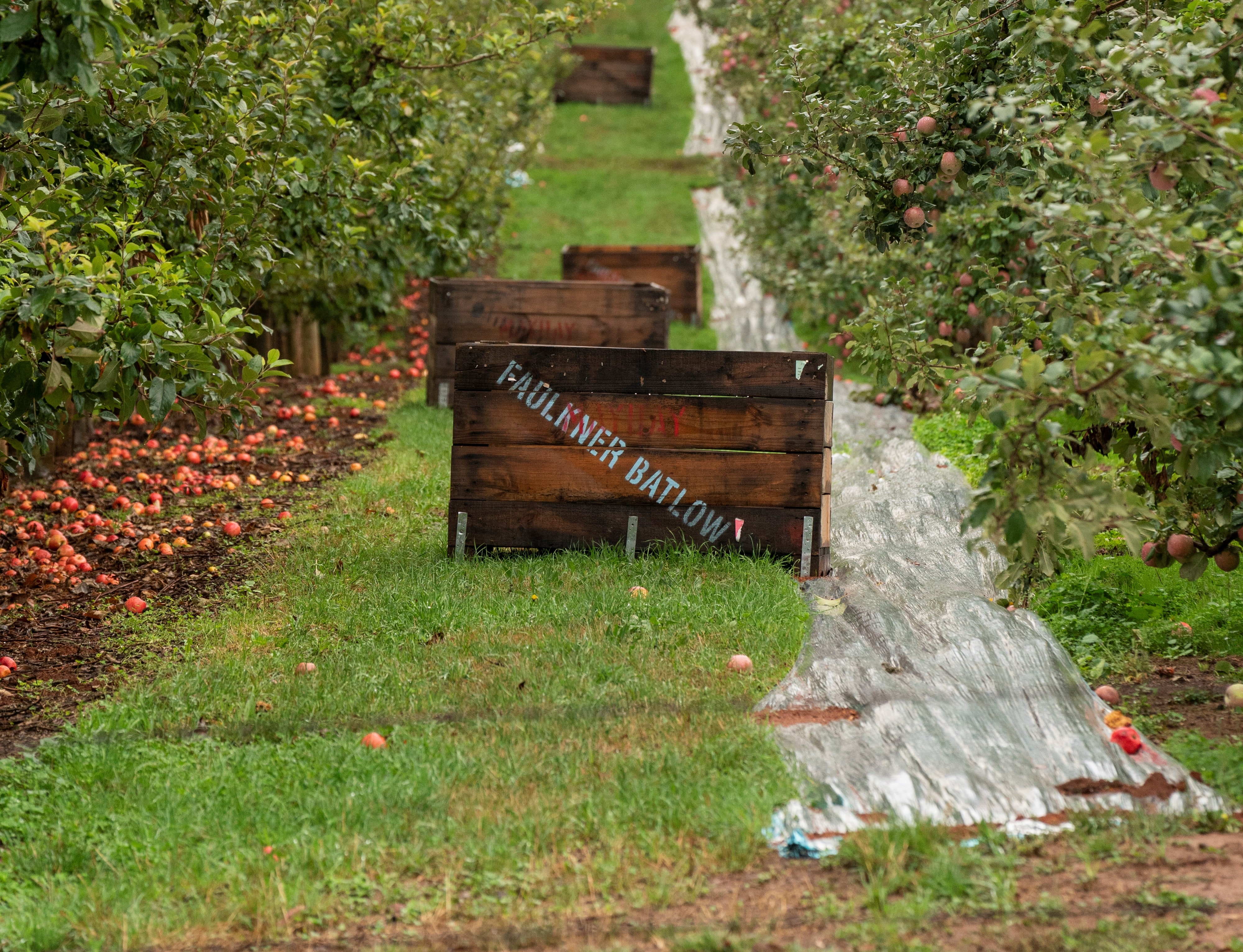 For many Batlow locals and visitors, CiderFest is about celebrating the town's rich history, its premier cider and enjoying the best food and entertainment the region has to offer. But for the growers of Batlow, CiderFest is about far more. It's a chance for them to take pride in what they do and share their story, knowledge and connection to their farms. Over the course of the three-day festival, these farmers open up their homes, and their orchards, to give cider-enthusiasts a behind-the-scenes look at the world of cider-making.
Meet the grower: Ralph Wilson, Batlow Road Cider
One such grower, kind enough to open his home is local cider producer and owner of Batlow Road Cider, Ralph Wilson. While he and his wife have lived on the farm for more than 30 years, it's only been in the last 7 years that Ralph has ventured into the Cider business. A producer of apple cider vinegar and alcoholic apple cider, Ralph says CiderFest is vital for their business.
"The festival is a means for growers like us to get our product out there and to show visitors to the region what we do. Since the festival began, our business has built up dramatically." he said.
So what's in store for visitors on the Orchard tour? While the apple picking is officially finished, Ralph says the orchard has never looked more beautiful.
"The 9 hectares of apple trees in Autumn colours is absolutely magical, and with the crisp mountain air and peaceful surrounds, the atmosphere is something else."
Over the course of the tour, visitors will learn how to grow apples, as well as when and how to pick them. They will also get a tour of the cidery.
"It's great for people to see the cidery where we make the cider and vinegar so they can understand the process a little more. After that, they can enjoy some tastings of some of our mature ciders as well as some younger ones," said Ralph.
Roaming the orchard and tasting the home-brewed cider gives visitors a unique understanding of the connection to the land.
"They can share in our connection – we've planted these trees, we've grown them from scratch and we know every tree in the orchard," he said.
"We would like everyone to walk out with the knowledge and a connection with us as the growers."
Meet the grower: Tony Cross, Crafty Cider
While he's been brewing his own cider for over 5 years, it is only recently that Tony decided to turn his hobby into a business venture, launching Crafty Cider for his first ever CiderFest.
"I've always loved growing trees and building up my own orchard and I'm so excited to invite cider-enthusiasts to my farm," he said.
Specialising in nine different varieties of English and French cider apples, Tony says the key to a perfect cider starts with the orchard.
"I think it's vital for any cider maker to start with the right orchard with the right apples – for me, it's where it all starts."
Tony says CiderFest is the perfect opportunity to give visitors an insight into the world of cider.
"If you can start with something you've grown out of the dirt, harvest it and turn it into something that tastes delicious and presents beautifully, then that's really something. A lot of the people who visit us from the city have never seen an apple orchard before, so it's a really unique experience for them."
Join Batlow's local hand-crafted cider makers for a special CiderFest orchard tour on Sunday May 19. For more information, visit www.batlowCiderFest.com.au. If you'd like to know more about CiderFest and the weekend festivities, visit our blog: 'Batlow CiderFest – the little town with the big name'.